It is a proud moment for us to announce the beginning of partnership between Cyclomedia and OPEGIEKA. The cooperation will result in delivering a variety of street perspective geospatial products. They are acquired using vehicles equipped with mobile mapping systems, with Polish domestic market being their target audience. High resolution photos enriched by 3D data are amongst many other services that will become accessible for the end customer.
Cyclomedia is a company based in The Netherlands, that develops, builds and operates the worlds most advanced mobile mapping systems. With a combination of sensors ranging from camera's and Lidar scanners to state-of-the-art positioning systems they map dense urban areas in Europe and North America. Providing the world's most accurate 360°street-level visualizations, enhanced by innovative, AI-powered analytics, Cyclomedia makes cities more safe, green, accessible and smart, and helps companies to make the right decisions based on fresh and accurate data.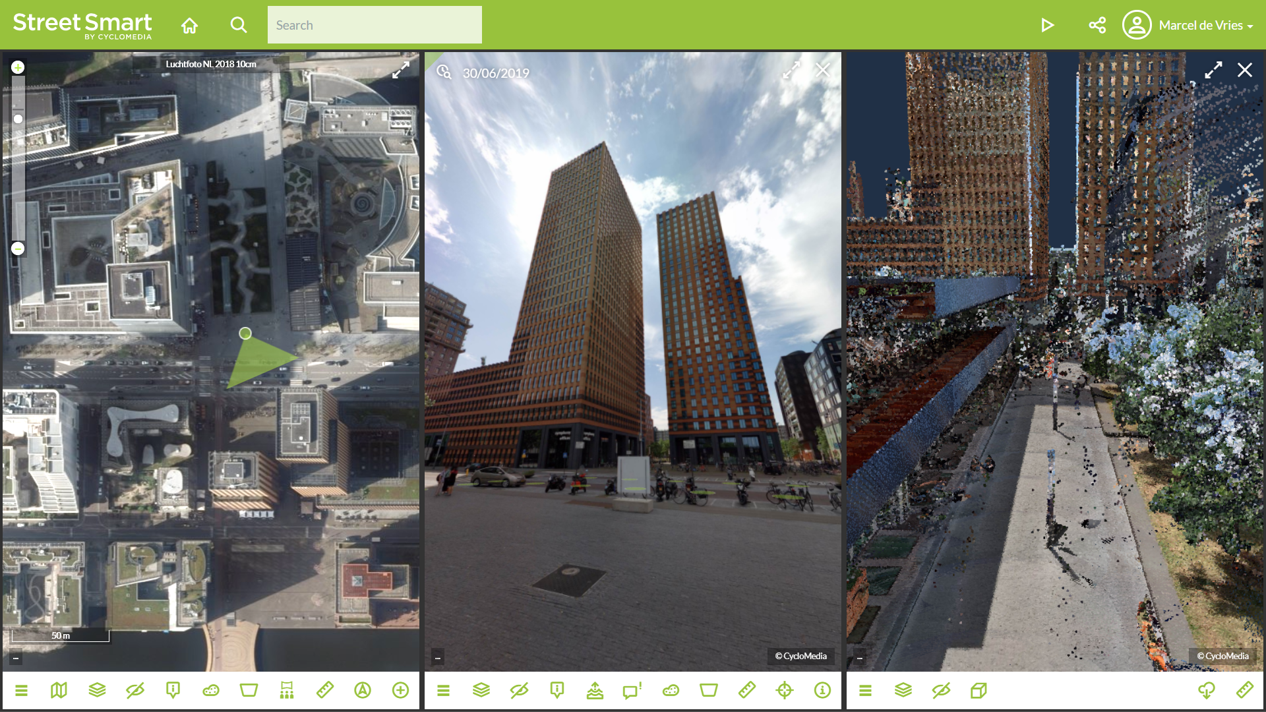 Street Smart - software for browsing and analysis
The newly offered services include 100MPx imagery taken to the next level by enriching it by extra data that enables the determination of a 3D position of each pixel in the image. Furthermore, the LiDAR point clouds are acquired by a system emitting 700.000 laser pulses per second and are available as a part of the complete package allowing for conducting every type of urban areas analysis required. On top of that is an interactive web-based application that provides access to all the data.
Not only for the market, but also for both companies the partnership is a win-win. The end customer will be provided with powerful data, tools and software to improve their work. On the other hand, having OPEGIEKA as a distribution partner, Cyclomedia has extended its strong influence on the European geodata market and for OPEGIEKA it is a big step towards becoming a comprehensive 2D and 3D imagery supplier.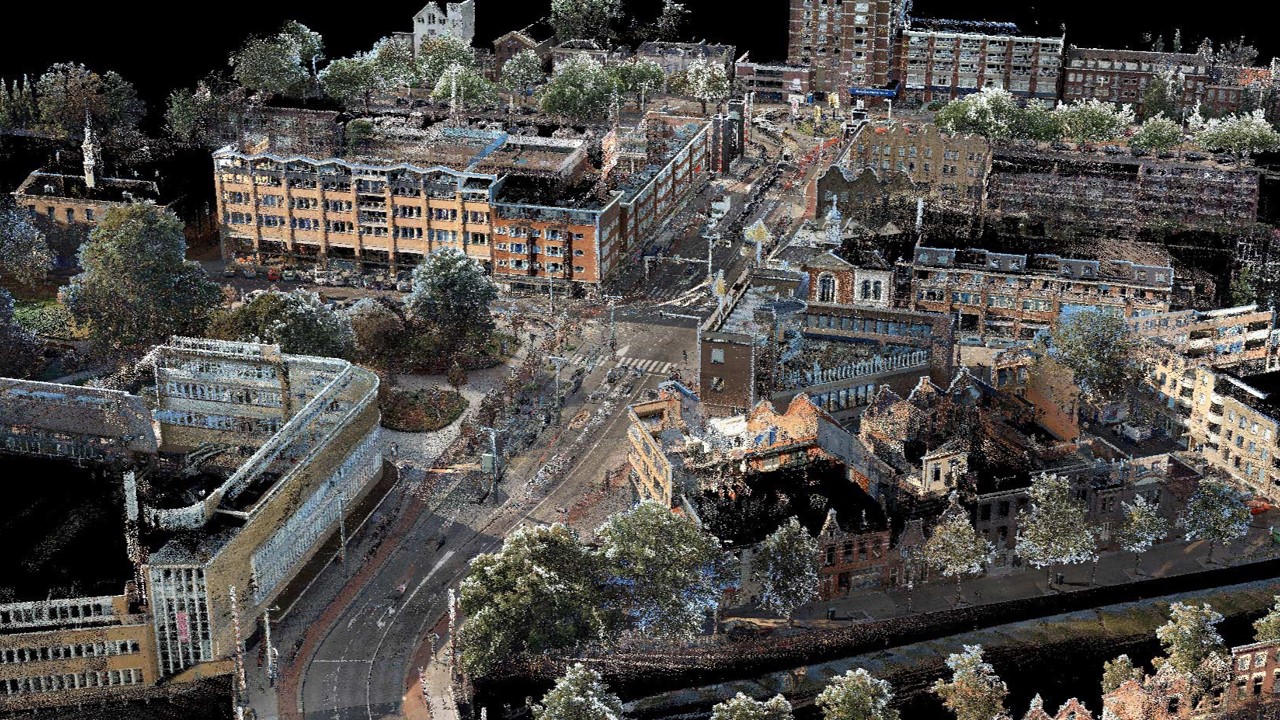 LiDAR Point Clouds - data acquired by mobile mapping sensors
Stay tuned for a further information about the products' features and the way they could impact the everyday work of professionals. In case you are interested in receiving a detailed offer, please contact Ms. Karolina Wróbel (karolina.wrobel@opegieka.pl) who is responsible for the sales within the Polish market.